*10' x 10' Christmas Frame Tent (Variety of Colors in 1 or 2-Piece)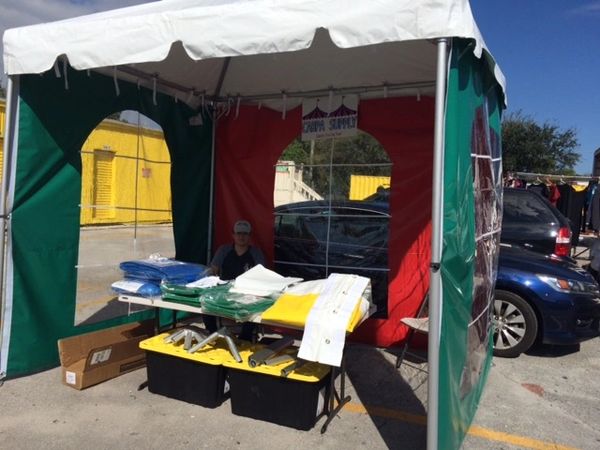 *10' x 10' Christmas Frame Tent (Variety of Colors in 1 or 2-Piece)
*10' x 10' Christmas Frame Tent 
Note: Available in many sizes. Please call if you are interested in this Christmas Tent but in a different size.

Great for Christmas settings and displays. Available with either a White, Green, Green-Stripe, Red, or Red-Stripe 16 Oz. Vinyl Top. Includes 3 Cathedral Sidewalls in either green, red, or a combination of both colors. Stakes and ratchet straps are available for an additional charge.
Click on the link below for more options on this tent from our parent company Carpa Supply.
https://carpasupply.com/products/10-x-10-christmas-frame-tent-display